A visit to Govardhan Eco Village
December 21-24, 2019
Govardhan Eco Village, Maharashtra, India
About 2-1/2 to 3 hours' drive north of Mumbai is Govardhan Eco Village (GEV)
An amazing Vaishnava retreat center that is attracting, annually, 6000-8000 day visitors and a similar number of visitors for longer stays. When I fixed plans to come here, some weeks ago, I had no idea that some of my good friends would also be here at the same time, including Prof. Ravi Gupta and Prof. David Haberman, as well as Radhanath Swami, and Gauranga Das. As it happened, I was invited to participate in planning sessions for an exciting educational initiative—the prospect of establishing a higher education institution recognized by the Indian central government. I also took part in discussions about the rapidly developing Bhaktivedanta Research Center, which has its center in Kolkata but which is now reorganized to include a program in Govardhan Eco Village and elsewhere in India. There are now doctoral (Ph.D.) candidates of Mumbai University who are under the guidance of Vaishnava scholars who have come here to conduct graduate-level seminars to prepare them for research work. Some discussion also arose that I might be involved soon in this program, to facilitate one such seminar.
A special high point of my visit was the visit of Sripad Shyam Manohar Goswami, the senior acharya of the Vallabha sampradaya (a Vaishnava tradition founded in the 16th century in north India by Sri Vallabha Acharya). Goswami gave a lecture to a small group of us, in which he emphasized the commonality among different traditions. As well as being extremely learned in Sanskrit literature (and Braja-bhasa literature), he surprised us all when he quoted the 1950s American popular singer Nat King Cole "Sometimes I love you, and sometimes I hate you / But when I hate you, it's 'cause I love you"
GEV also features a very nice goshala, or cow shelter, with presently 104 cows and bulls (or oxen). They have two breeds here—Gir, which are brown colored, with large hang-down ears and large foreheads, and Tarparkar, which are white and charming. A couple of mornings I went there to visit during early morning feeding time. Then a bit later it was a joy to see some of the younger Tarparkar cows running full speed from one end of the coral to the other end and back. They seemed to be just enjoying themselves in the company of their friends.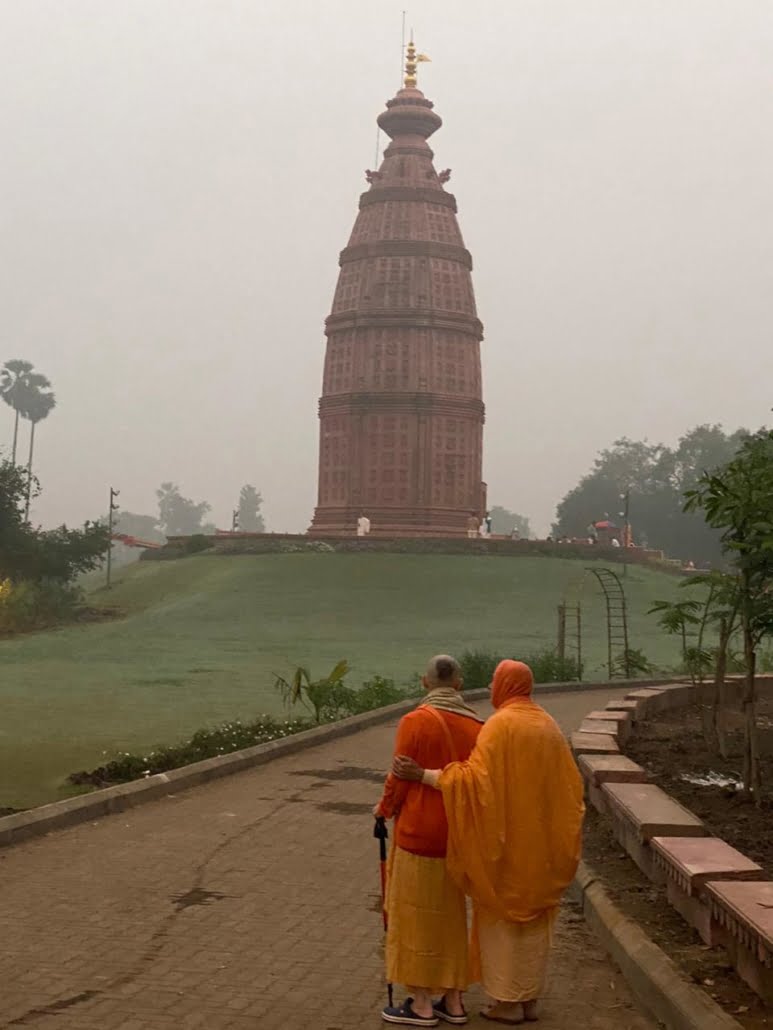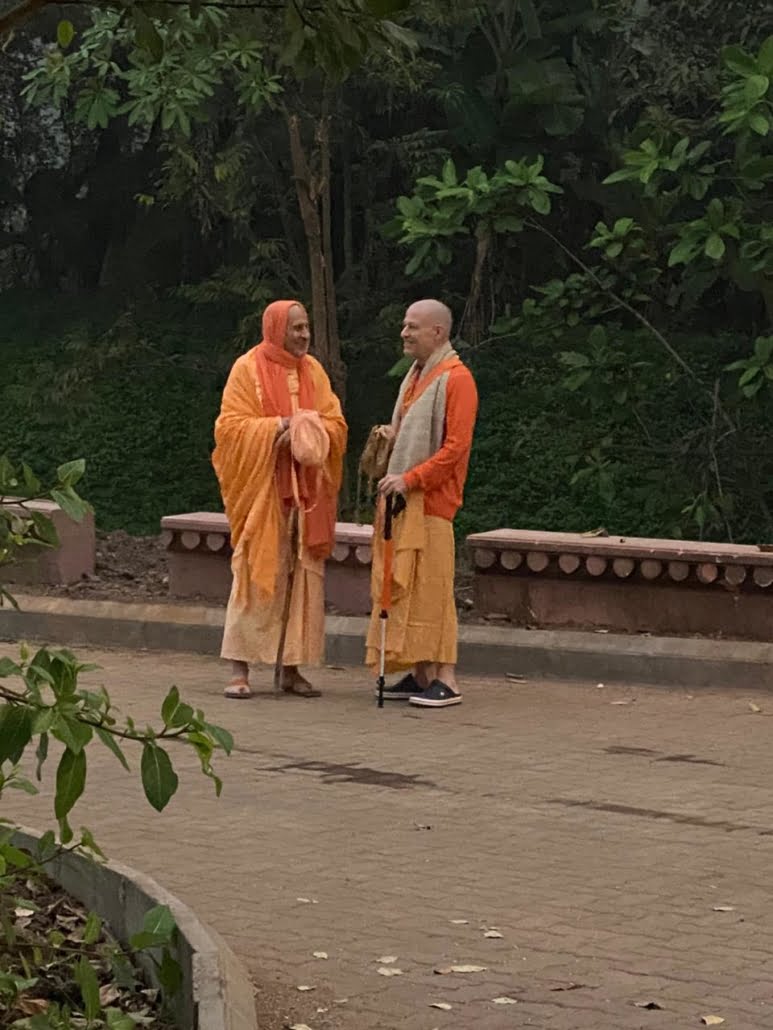 https://www.kennethvalpey.com/wp-content/uploads/2020/01/KrKS-_site_logo-06_up.png
0
0
sarva
https://www.kennethvalpey.com/wp-content/uploads/2020/01/KrKS-_site_logo-06_up.png
sarva
2019-12-24 08:16:00
2020-01-13 07:33:59
A visit to Govardhan Eco Village